For over 25 years Alaska Mountain Guide has been the premiere outfitter and guide service in Southeast Alaska.  Our expedition centers in Haines and Skagway provide the highest level of support for our groups to embark on amazing river rafting adventures.  In addition to fun rafting and canoeing programs with Alaska Mountain Guides, our sister company, Chilkat Guides, offers expeditions  on the Tatshenshini, Alsek and Kongakut rivers. 
Search Trips
*Starting from prices, per person, in USD
Kongakut River
Price: $5600*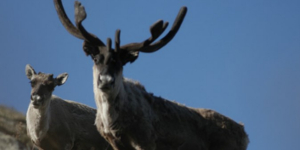 Raft the Kongakut River through the last great prehistoric wilderness in North America. Travel with the spring migration of the Porcupine Caribou Herd. Hike under the midnight sun. Experience the Arctic in its most pristine environment.
Destination: Arctic National Wildlife Refuge
Activity: River/Whitewater
Difficulty: 3 out of 5
Alsek River Expedition
Price: $4550*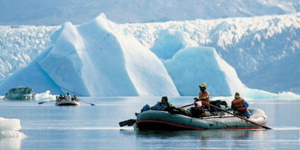 From the big drop at "Lava North", to the class-5 helicopter portage at Turnback Canyon, this river expedition leaves a lasting impression of the ruggedness of the north.
Destination: Glacier Bay & Kluane National Parks
Activity: River/Whitewater
Difficulty: 2 out of 5
Tatshenshini River Expedition
Price: $3900*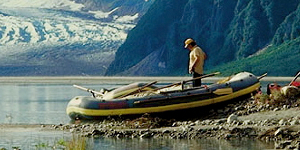 Grizzly Bears, Wolves, and Moose all call the Tatshenshini-Alsek Provincial Park home. For decades, the Tatsheshini River has been regarded as the classic Alaska/Canada transboundary wilderness trip.
Destination: Glacier Bay & Tatshenshini-Alsek Provincial Park
Activity: River/Whitewater
Difficulty: 2 out of 5
Whitewater Leadership & Guide Training
Price: $2750*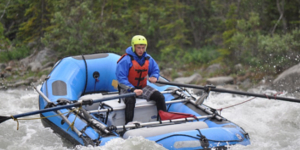 This 12-day intensive course teaches aspiring guides the technical skills for swift water rescue and rafting in class III and IV rivers. Students learn to row oar frames and paddle captain with hands-on learning.
Destination: Rivers of the Yukon
Activity: River/Whitewater
Difficulty: 3 out of 5
Upper Tsirku River Rafting
Price: $620*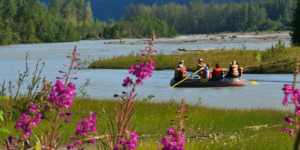 Join Alaska Mountain Guides for a spectacular wilderness river trip for two days on the Tsirku River. Located just outside of Haines, Alaska, its waters drain from the largest non-polar ice cap and largest protected wilderness area on the planet.
Destination: Tsirku River & Chilkat Bald Eagle Preserve
Activity: River/Whitewater
Difficulty: 2 out of 5
Blanchard Whitewater Rafting
Price: $195*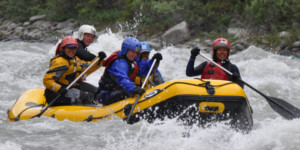 Join us for a fantastic day-trip rafting on the Blanchard and Tatshenshini Rivers. This class III-IV whitewater trip offers paddlers a chance to enjoy fun rapids, while experiencing the beauty of the Yukon.
Destination: Yukon Territory
Activity: River/Whitewater
Difficulty: 1 out of 5
Day Rafting Trips
Price: $136*
*Starting from prices, per person, in USD