Alaska Mountain Guides & Climbing School Inc. is based in Haines, Alaska, a small town located near the top of the Inside Passage. Haines borders Glacier Bay National Park. The park and the adjacent 27 million acres, including Wrangell-St. Elias National Park, comprise the largest protected wilderness area in the world. It is an extremely jagged and glaciated mountain landscape that includes the world's largest non-polar ice caps, pristine fjords, and wilderness rivers. Peak elevations in this region range up to 20,000 feet. The terrain is among the best in North America for learning climbing skills.  Our expedition center in Haines is an outstanding gateway for accessing this unparalleled wilderness area.
AMG is dedicated to developing confident, competent, climbers. Using a "hands-on" approach to learning, we introduce new skills and put them to use on climbs that develop individual skill and technique. We have programs for everyone ranging from those who want a fun initial climbing experience, to those seeking serious expedition skills appropriate for the most demanding high altitude climbs. We also offer solid professional training course. Our small groups and low student-to-instructor ratio help us meet individual expectations, and help our guests to progress as quickly as their ambition and ability allow. No previous experience is required for any of these courses.
Search Trips
*Starting from prices, per person, in USD
Mt. Fairweather
Price: $3900*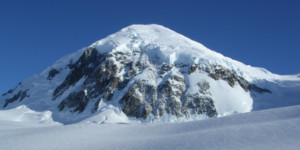 At 15,300' and the highest point in British Columbia, Fairweather stands proudly just 10 miles from the Gulf of Alaska. This moderately technical Alaska expedition offers climbers a great initial step into high altitude Alaska mountaineering.
Destination: Fairweather Range
Activity: Mountaineering
Difficulty: 4 out of 5
Alpine Climbing
Price: $1590*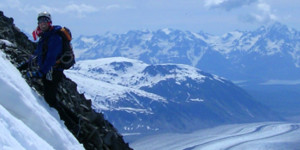 Join us as we explore the mountains surrounding Haines, AK. A trip designed for guests with some previous mountaineering experience to maximize on the world class climbing Haines has to offer.
Destination: Haines, AK
Activity: Mountaineering
Difficulty: 3 out of 5
Expedition Primer
Price: $1590*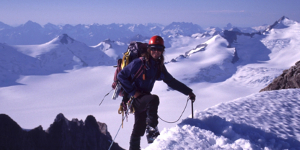 The Expedition Primer course is designed to take your climbing to the next level and helps prepare guests for challenging climbing expeditions such as; Denali, Aconcagua, and more!
Destination: Haines, AK
Activity: Mountaineering
Difficulty: 3 out of 5
Mountaineering Leadership & Guide Training
Price: $2550*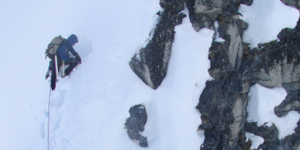 Learn technical snow, rock and ice skills to lead in the glaciated peaks of Alaska. Learn to lead your group through a crevassed icefall, ascend a rocky ridge with the clouds beneath your feet and dig a snow pit profile to assess the avalanche danger.
Destination: Glaciated Peaks surrounding Haines or Skagway
Activity: Mountaineering
Difficulty: 3 out of 5
Intro to Mountaineering
Price: $780*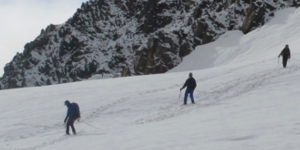 Join us as we explore the basic 101 of mountaineering. From tying in to a rope team to knots and anchor building, we'll teach you the important foundational skills of mountaineering.
Destination: White Pass
Activity: Mountaineering
Difficulty: 2 out of 5
Utah Mountaineering
Price: $1550*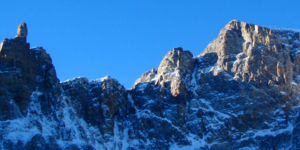 Climb over 13,000' in Great Basin National Park. This seldom visited National Park is an ideal environment to learn mountaineering and expedition skills in a remote wilderness area.
Destination: Great Basin National Park, NV
Activity: Mountaineering
Difficulty: 3 out of 5
*Starting from prices, per person, in USD