Whales of Point Adolphus
(1 or 3 days)
Join us for this easy but exciting kayaking and camping adventure at Point Adolphus, where underwater land formations and strong tidal currents create Alaska's most active whale feeding area. You'll start with a scenic cruise aboard a charter boat from Gustavus to our deluxe camp at Point Adolphus, then, after a thorough kayak lesson, test your paddling skills in the calm waters. Days are spent kayaking and watching for orcas, sea lions, eagles, sea birds, and humpback whales (we're one of the few companies to offer the opportunity to see whales up close!), hiking the beaches, or exploring the old-growth rainforest of Chichagof Island. At night, enjoy sit-down scrumptious dinners and then fall asleep under the canopy of the Tongass National Forest, under special use permit from the US Forest Service (USDA), while listening to the blows of whales frolicking just offshore. A charter boat returns you to Gustavus.
Itinerary
Day Trip:

The day begins with a water taxi from Gustavus to Point Adolphus. Once on shore, your guides will provide the essentials to paddle safely and efficiently in these beautiful Alaskan waters. We'll continue to paddle and watch for whales until midday at which point we'll return to shore for a gourmet lunch. In the afternoon, we'll hit the water and have plenty of time to watch for whales, take photographs, and enjoy the true Alaskan wilderness! After a great day of paddling, we will head back on the vessel to Gustavus.
3 Day Trip:
Day 1- We will meet in Gustavus for an early morning pre-trip meeting. We depart from the Gustavus dock, where we board a charter boat for the ride across Icy Strait. Start watching for whales! We'll unload off the stunning coastline near Point Adolphus on Chichagof Island, in the heart of the Tongass National Forest.
Day 2- We will be based in our wilderness camp for two nights. During the day we will paddle the coastline of Chichagof Island watching for whales, sea lions, porpoise, orca, and sea birds. There may be time for beach combing and forest walks. Our paddling distance will be tailored to the group.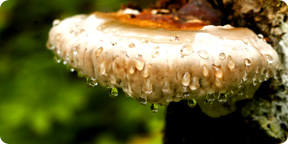 Day 3- We paddle to our pick-up point and board our charter boat back to Gustavus. We highly recommend our Glacier Bay Extension, the Glacier Bay Escape, which takes you back in time to a land of glaciers. Begins and ends in Gustavus.
DATES/PRICES: Please see our schedule for current dates and prices information.