Glacier Bay East Arm
(8 days)
Experience some of the most incredible glaciated terrain in the world all from the quiet solitude of your sea kayak! Explore the East Arm of Glacier Bay where the scenery is stunning, the wildlife plentiful, and the wilderness is truly wild.
On this trip we will take a boat shuttle into the East Arm and begin our wilderness kayaking tour from there. We will paddle the Adams and Muir Inlets and visit the remote Wachusett Inlet. This area also includes the spectacular Riggs, McBride, and Muir Glaciers. All tidewater glaciers, these spectacular masses of ice, continually calve icebergs into the coastal waters of Glacier Bay.
Days will be spent paddling among the icebergs in deep glacially carved fjords, exploring the beaches, watching wildlife, and enjoying short hikes in the hills. Nights will include comfortable wilderness camping and eating great food.
Our professional sea kayak guides will provide a safe and fun experience while showing you the very best of Glacier Bay. They will also offer instruction in the arts of sea kayaking including navigation, beach landings, paddling technique and more.
We hope you can join us for this adventure of a lifetime.
Kyle did an excellent job as our trip leader and saw to every detail.  We started from Bartlett Cove and paddled about 80 miles over the 8 day trip.  He always knew when we needed to leave and when we needed to arrive at each camp in order to be safe.  He also prepared delicious vegetarian food for two of us on the trip and then added protein for the two non-vegetarian kayakers.  And in addition, stayed calm and provided clear direction whenever safety was a concern, such as when the bear came through our camp.  I would take another trip with him without question and recommend him highly to anyone.  - Patricia K.  06.12.12 East Arm Trip
Highlights
GUSTAVUS: Gustavus, Alaska is the starting/finishing place for this trip. Gustavous is a small community located along Icy Straight in Southeast Alaska. This is the headquarters for the park service. We will spend the evening before and after our trip here.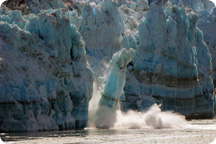 GETTING TO THE EAST ARM: This trip is scheduled to use a Glacier Bay boat shuttle to take us from Gustavus to the to the Mt. Wright drop-off point. We will begin exploring the East Arm from there.
GLACIER BAY NATIONAL PARK: Glacier Bay National Park and Preserve is located in southeast Alaska and includes some of the wildest and most spectacular fjords and glaciated terrain in the world. As a unique marine wilderness, Glacier Bay provides countless adventures and stunning views of glaciers, wildlife, and majestic maritime and mountain scenery.
OUR GUIDES: Alaska Mountain Guides & Climbing School Inc. instructors and guides are professionals. They have a wealth of experience from guiding throughout Alaska and the world and they genuinely enjoy sharing their knowledge. Their skill and positive attitudes help our guests to have the best possible experience during their trip. Your safety and enjoyment are their primary goals.
LENGTH: 8 days Gustavus to Gustavus.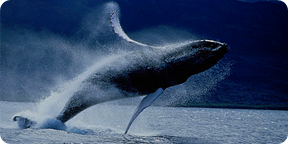 ACCOMMODATIONS: 7 nights camping.
INCLUDED: All food while paddling, guides, boats, tents, life jackets, paddles, and transportation from Gustavus to the East Arm (Mt Wright).
NOT INCLUDED: Airfare to/from Gustavus, hotel and food in Gustavus, and personal equipment.
DATES/PRICES: Please see our schedule for current dates and prices information.